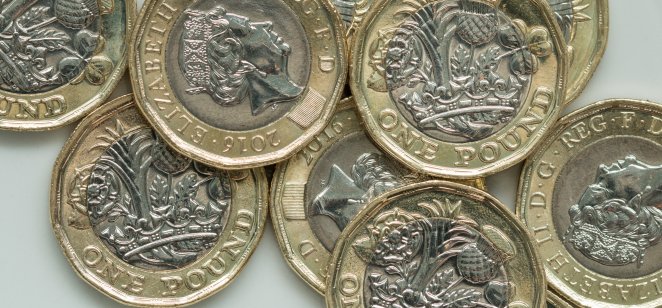 Content
The British pound has witnessed one of its greatest declines after falling to its lowest level recorded against the US dollar since 1985 – prompting one crypto exchange founder to observe volatility is not soley restricted to cryptocurrencies.
On Friday 23 September, the GBP/USD pairing dipped below the $1.10 threshold after witnessing what seemed to be a steady decline in previous weeks.
As of Monday morning, the pound hit a new record low of less than  $1.04, sending trading activity into a flurry in a bid to recover its decline. 
Commentators have weighed in on the collapse of sterling, with several linking the decline to the Conservative Party's mini-budget announced last week that would see a fresh $45bn tax-cutting package directed at higher earners in the UK.
BTC to USD
Declining factors
Before the 2007 financial crisis, the pound held steady at around the $2 mark. In the run up to Brexit, the pound weakened slightly, fluctuating between the $1.50 and $1.70 region.
But the last few weeks have witnessed an extraordinarily quick decline for the currency, plunging to an almost-equal level with the US dollar.  
Many believe that one prominent factor is the Conversative Party's fresh tax cuts that are aimed at diminishing the large payouts for high earners within the UK. Although the mini-budget plan is aimed at alleviating concerns with the rising costs of energy prices and inflation, many commentators believe that the decline signals a greater problem – the markets have a lack of confidence in the UK economy.
Inflation in the UK has also been at record levels, with the figure hitting double digits of 10.1% in July, the first time in 40 years. It has since slipped to 9.9% in August.
What is your sentiment on BTC/USD?
Vote to see Traders sentiment!
ShapeShift founder and last CEO weighs in 
Erik Voorhees – founder and last CEO of Switzlerand-based crypto exchange ShapeShift which transitioned into a decentralised autonomous organisation (DAO) in December 2021 – took to Twitter to discuss the pound's downfall, saying the pound is now "more volatile than bitcoin".
British Pound now more volatile than Bitcoin

— Erik Voorhees (@ErikVoorhees) September 26, 2022
Bitcoin has fallen by more than 45% in value this year, but as of earlier on 26 September it was trading around the $19,100 mark, up around 1.2% in the past 24 hours.
Deputy leader of the UK's Labour Party Angel Raynor also criticised the Conservative Party on Twitter, stating that the party were "recklessly gambling – not with their own money – but all of ours".
Further reading