The physical and digital world is a diverse and rich environment full of opportunities and challenges. Cryptocurrencies, meme coins, and tokens like NFTs are spearheading some of today's biggest issues within the finance and climate sectors.
This article will discuss how Big Eyes (BIG) is pledging to preserve ocean life, Sandbox (SAND) is tackling online ownership issues, and Binance (BNB) is creating a place to exchange all your currencies under one digital roof.
Big Eyes (BIG) can't wait to save the oceans
Big Eyes (BIG) is big news at the moment and already attracting a lot of attention in its presale phase. This meme coin has a whitepaper full of positive signs that it has been paying very close attention to the direction of recent green investment trends.
This meme coin is not joking about but pledging a massive 5% of all its coins to charities that support the preservation of our oceans- a definite green flag if ever I saw one!
Big Eyes' (BIG) pledge to charity is in line with the recent update on the Ethereum (ETH) network to Proof-of-Stake (PoS). This update has drastically reduced the amount of energy used in order to transfer or mine crypto (a huge improvement on the old proof-of-work system).
Instead, this PoS blockchain network requires participants to opt-in as a validator of stake, increasing sustainability, a sense of collective ownership, and an incentive to participate.
Big Eyes (BIG) is now well placed to receive new potential investors who might not have considered investing in cryptocurrencies before this update. Big Eyes (BIG) is waving a green flag at a new audience – an audience ready to embrace a community that shares sustainable values and demonstrates a commitment to saving our planet.
Sandbox (SAND) giving creatives an agency
Imagine a sandbox where everything you create can make you a profit. It's hard to imagine because for so long, the lucrative potential of our creativity has been withheld from us by companies and institutions with rules and restrictions.
Sandbox (SAND) is tackling issues we didn't even know we had – the issues around ownership of user-generated content (UGC).
If you have ever made a Sim's house, a Minecraft castle, or a war machine in Besiege, you will understand the love people have for their digital creations. It's a lot of time and effort, and innovation that wasn't treated as a real commodity.
You could be an amazing designer but without a professional portfolio to back it up. Sandbox has built a platform where people can build, monetize and trade their gaming experiences in the Ethereum (ETH) blockchain. Meaning you can profit from something you used to have to just pay for. The resulting freedom this gives to digital creatives is endless and long overdue.
Binance (BNB); it's continual evolution
Binance (BNB) was originally created as a utility token in 2017 when it was used for discounted trading. But since then, it has been used for a huge range of services, including travel, finance, and banking.
There doesn't seem to be a sector they can't enter. Head of Binance Labs Bill Qian said in an  interview for Gulf Business, "Binance Labs aims to identify, invest, incubate and empower viable blockchain entrepreneurs, startups and communities, and provide financing to industry projects that help grow the larger blockchain ecosystem."
A statement of faith in the future of crypto shows how Binance (BNB) is ready to support more innovation and development within the blockchain. Considering how far Binance (BNB) has come along with the other crypto communities in such a short space of time, looking to the future of the blockchain is a sign there is still a lot to come.
The future is brighter with blockchain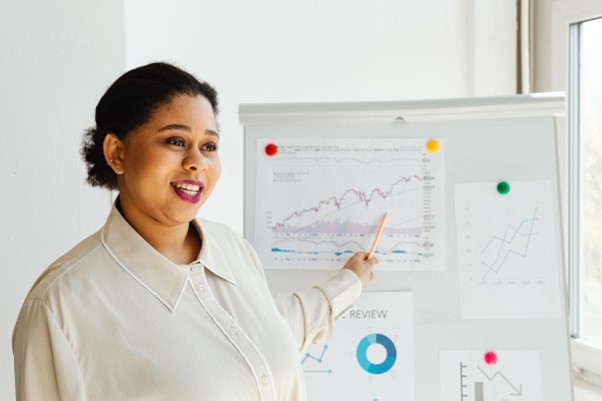 There doesn't seem to be a sector in which crypto and blockchain technology cannot innovate and flourish. Especially since Ethereum (ETH) has removed the sustainability issues with the PoS upgrade. Big Eyes (BIG), along with the other blockchain entrepreneurs, have a clear pathway to success and fame.
Big Eyes Coin (BIG)
Website: https://bigeyes.space/
Telegram: https://t.me/BIGEYESOFFICIAL
Twitter: https://twitter.com/BigEyesCoin
Disclaimer: This is a paid release. The statements, views and opinions expressed in this column are solely those of the content provider and do not necessarily represent those of Bitcoinist. Bitcoinist does not guarantee the accuracy or timeliness of information available in such content. Do your research and invest at your own risk.