During crypto bear markets, investors tend to gravitate toward cryptos with longer histories and strong reputations. These cryptos are known as blue chips.  When compared to their counterparts, these blue chips are typically more stable and less volatile. For a long time, the only coins linked with this term were Bitcoin (BTC) and Ether (ETH). However, the growth of other stronger altcoins such as Binance Coin (BNB), Cardano (ADA), and Snowfall (SNW) calls this status into question and provides more options to the basket for traders who do not favor BTC and ETH. In this article, we'll shed more light on these potential blue chips.
Cardano (ADA) Is A Remarkable Project with An Experienced Development Team
More scalable and environmentally sustainable crypto solutions are projected to attract more investors and perform better in the future. The Cardano (ADA) team kept this in mind when designing the network. Cardano's blockchain platform is a less expensive and more powerful alternative to Ethereum. The network uses a Proof-of-Stake (PoS) consensus mechanism, making it a more scalable network than Proof-of-Work (PoW) networks like Bitcoin (BTC) and also making it greener. Cardano has grown to be a very effective and practical tool for creating smart contracts and next-generation dApps.
Cardano has also never shied away from competing for the attention of investors and traders. According to CoinMarketCap data, in 2021, ADA's growth surpassed its competition, Bitcoin (BTC) and Ether (ETH) 75% and 453%, respectively. Market analysts predict that if the broader crypto market bounces in 2023, Cardano will end the year between $1.50 and $2.
Binance Coin (BNB) Is Great for HODLers Seeking Long-Term Gains
Binance Coin (BNB) is Binance's native token. Binance Coin (BNB) holders enjoy perks such as significant reductions in trading fees. Additionally, Binance Coin (BNB) can also be staked to create a passive income stream or even be used as collateral for crypto loans. And if the recent FTX crisis taught investors anything, Binance is a strong market player under the leadership of Changpeng "CZ" Zhao.
Last week, Binance took a step further towards transparency when it published its Proof of Reserves (PoR). Proof of Reserves is an auditing method used to show the public, and in particular, depositors, that the cryptocurrencies held by an exchange on deposit correspond to user balances. This step has gone a long way towards restoring the recently shaken confidence among crypto investors, causing BNB to soar.
Snowfall Has Gained Investor Confidence and Trust more Speedily Than Any Other Market Players
Snowfall Protocol (SNW) is a multi-chain communication platform that aims to eliminate industry-wide cross-chain obstacles and give every user an equal opportunity to communicate with their favorite projects. Snowfall Protocol has been praised by investors for giving hope to the crypto industry at a time when it was desperately needed. Using polls, bonuses, and dynamic price hikes, the protocol has attracted and created a robust community of investors known as the "Snow Army," which is still growing. All within the presale period!
The expanding reputation and acceptance within the crypto ecosystem have in turn translated to tremendous presale success. Snowfall Protocol just experienced a 500x price increase during the launch of the second presale stage. Additionally, the token is expected to experience another moderate increase (about 100%) before the third presale stage, followed by an even bigger increase (1500%) when the token gets officially launched in the markets. This is why  other stronger altcoins such as Binance Coin (BNB), Cardano (ADA), and Snowfall (SNW) are the one to invest in. The second stage is nearly complete, making now the ideal time to join—just before another price spike!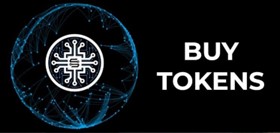 Register for the presale today at:  https://presale.snowfallprotocol.io
And click below for more information about Snowfall protocol:
Website: https://snowfallprotocol.io
Telegram: https://t.me/snowfallcoin
Presale: https://presale.snowfallprotocol.io
Twitter: https://twitter.com/snowfallcoin
Disclaimer: This is a paid release. The statements, views and opinions expressed in this column are solely those of the content provider and do not necessarily represent those of NewsBTC. NewsBTC does not guarantee the accuracy or timeliness of information available in such content. Do your research and invest at your own risk.