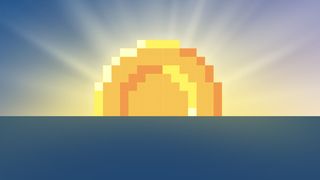 Illustration: Natalie Peeples/Axios
Justin Sun, creator of the Tron blockchain, is one of the best known and least credible major characters in the cryptocurrency industry. And now he has a new facet to his notoriety: allegations of market manipulation by the U.S. Securities and Exchange Commission.
Why it matters: Everyone has known for some time that a lot of crypto trading is fake, driven by large players looking to drive up the value of their holdings. By taking on one of the most prominent faces in the industry, D.C. has shown it's paying attention.
What they're saying: "While we're neutral about the technologies at issue, we're anything but neutral when it comes to investor protection," Gurbir S. Grewal, from the SEC's Division of Enforcement, said in a statement.
"As alleged in the complaint, Sun and others used an age-old playbook to mislead and harm investors."
Zoom in: The SEC's complaint goes into great detail explaining how different members of staff at three companies controlled by Sun were recruited in a so-called wash trading scheme.
Wash trading is when an asset is traded back and forth in a market to make it look like there's demand, when really it's one person — or colluding people — just sending the asset back and forth.
Be smart: Unregulated exchanges have little incentive to police wash trading, as the transactions earn trading fees, like any other trades.
In one report from 2018, the SEC quotes one of Sun's employee's writing, "The boss reminded us of the need to increase trade volume, we need to increase the liquid parameter next week, concentrate on binance, bittrex, bithumb, upbit exhanges."
Based on that quote, the budget for wash trading at that time was 2.5 BTC per day, or roughly $16,000 per day, at October 2018 prices.
"During the 249 days when those accounts were active, Sun's team engaged in at least 609,790 wash trades of TRX, averaging about 2,449 wash trades per day," the complaint alleges, referring to the blockchain's core token.
Meanwhile, it meticulously details how Sun and his team were unambiguous in marketing TRX to the public in a way that created an expectation of profit.
That's a key point in establishing that a financial instrument constitutes a security under the SEC's authority.
The details include outright statements assuring buyers it would go up in value.
Zoom out: If there's one thing Sun and his team are known for, it's marketing. He has a gift for drawing attention to himself and his projects.
So it's no surprise that the SEC also alleges that the companies solicited celebrities to make inappropriate endorsements of the blockchain.
The Tron Foundation did not immediately respond to a request for comment from Axios.
Sun and Tron's controversial history
When the Tron whitepaper was first proposed, it was immediately accused of lifting text and key concepts from the language and materials used by other projects.
Tron uses a delegated proof-of-stake consensus model, one that's proved susceptible to power concentration on other blockchains.
Indeed, Sun swiftly won an election to serve as one of the leading nodes almost immediately when he announced his candidacy.
Tron's war chest was established in part via a $70 million initial coin offering. Then its treasury expanded with a stash of the same coins crated for that sale, TRX.
In 2018, the Tron Foundation acquired the company behind BitTorrent for a reported $120 million, changing its name to Rainberry, and losing many of its staff.
BitTorrent is a peer-to-peer filesharing protocol which has been crucial for how the web works behind the scenes, but has never really made money for its creators.
Shortly therafter, the Tron Foundation announced it would create a new token called BTT to encourage more use of the network, which works better the more people seed it with copies of data.
The BTT token was then given pro rata to anyone who held TRX tokens on the Tron blockchain in a series of airdrops.
Of note: That was just one of a number of promotions the SEC describes, using this new token to drive interest in TRX.
Global reach
While the SEC suit focuses on use by U.S. citizens as a way to establish jurisdiction, Tron has mainly been popular in Asia.
By far the largest amount of Tether, the leading stablecoin popular with Asian traders, has been issued on Tron, with $43 billion running there.
Sun himself is a Chinese national, who became the World Trade Organization representative for the nation of Grenada in 2021.
He has remained active in the Tron ecosystem and crypto in general, however.
State of play
Tron's TRX token has fallen from 12%, from $0.068 to as low as $0.058, making it one of the worst losers on an already bad day in the crypto markets (following the Fed's interest rate hike).
The BTT token is hardly worth anything, really, so it only fell a little.
The bottom line: The SEC seeks a jury trial, but it's worth noting that wash trading allegations in the past have at times resulted in criminal action.