On Monday, April 17, the crypto market crept back to its consolidation phase. On the daily, Bitcoin and Ethereum were trading in red and most other top coins from the space followed suit. As a result, the global crypto market cap was down by 0.68% over the past 24 hours. It reflected a value of $1.27 trillion at press time.
Despite the humdrum state of the market, people from the industry were increasingly talking about BabyDoge Coin. In fact, under the "Business & finance" section on Twitter, it has already amassed thousands of tweets.

Also Read – Exclusive: Doge Documentary to be "The Wildest" Film Ever Seen
Over the past 24 hours, even BabyDoge Coin has dropped around 1.1% of its value. However, as far as the weekly returns are concerned, the coin was in a better position when compared to all of its top counterparts. As tabulated below, Dogecoin, Shiba Inu, Floki Inu, and Bone ShibaSwap, and Dogelon Mars had risen in the 0.88% to 13.3% bracket. BabyDoge Coin, on the other hand, was up by almost 47% in the same time period, making it a part of the top-weekly gainers' list.
Also Read: Shiba Inu: How Long Until SHIB Reaches $0.01?
BabyDoge's TVL rises alongside
Alongside, it is worth noting that liquidity continues to enter into the project's DeFi ecosystem. Data from DeFiLlama indicated that the total value of all the assets locked on BabyDogeSwap has been consistently inclining. With a reading of $61.12 million at press time, the TVL was almost at par with 2023's peak of $69.49 million created a couple of months back.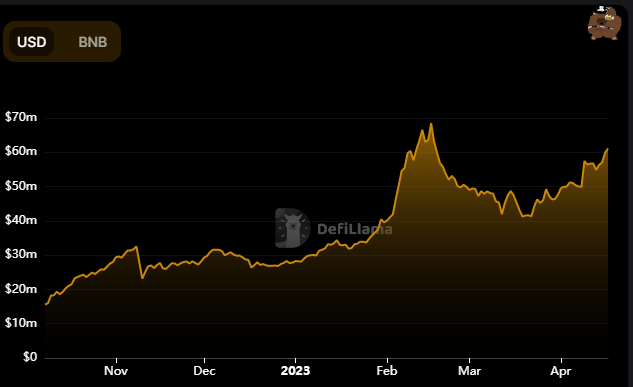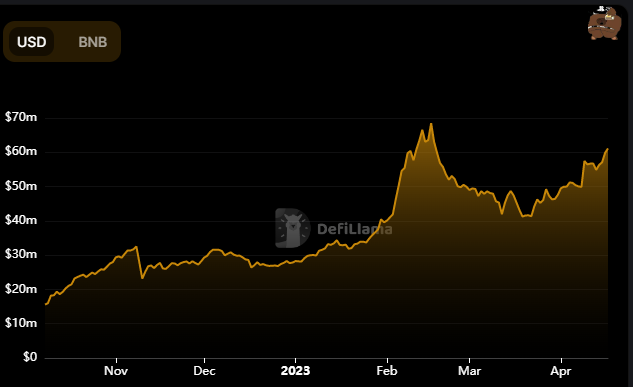 After producing a streak of green candles, BabyDogecoin has reached a critical juncture now. As chalked out below, its path ahead is currently being hindered by immediate resistance. A rejection at this point could push down the asset's price to where it was a week back, around its EMA supports [blue, cyan, orange, red], depending on the intensity of the bearish pressure.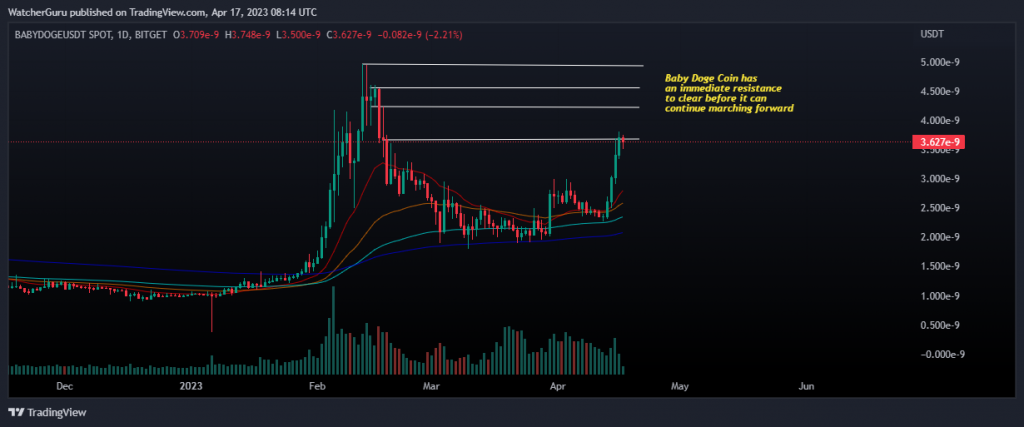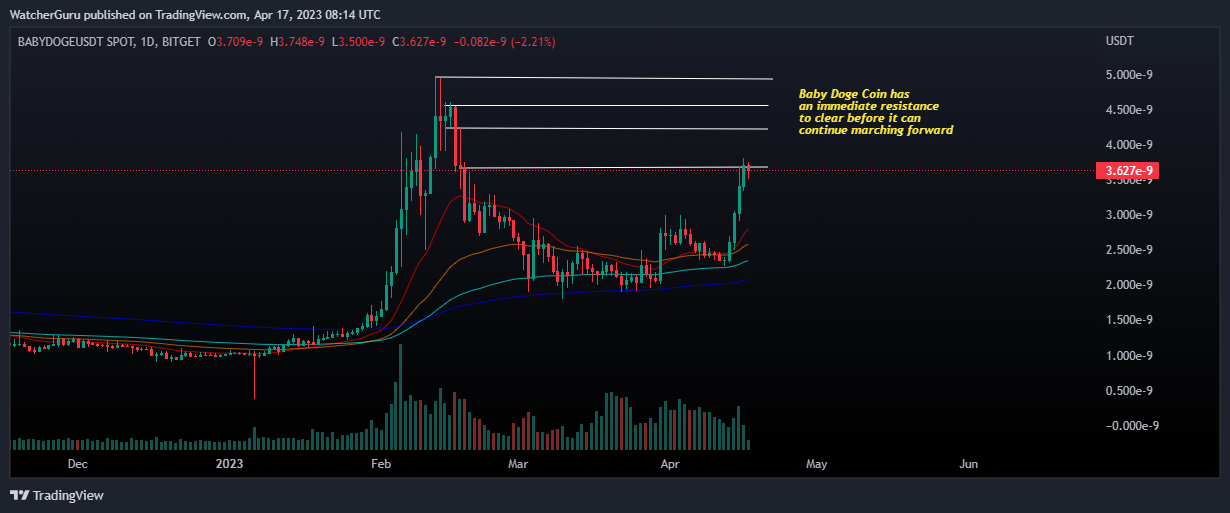 Also Read: Dogecoin, VeChain, Cardano: Why is the Crypto Market Rising Today?