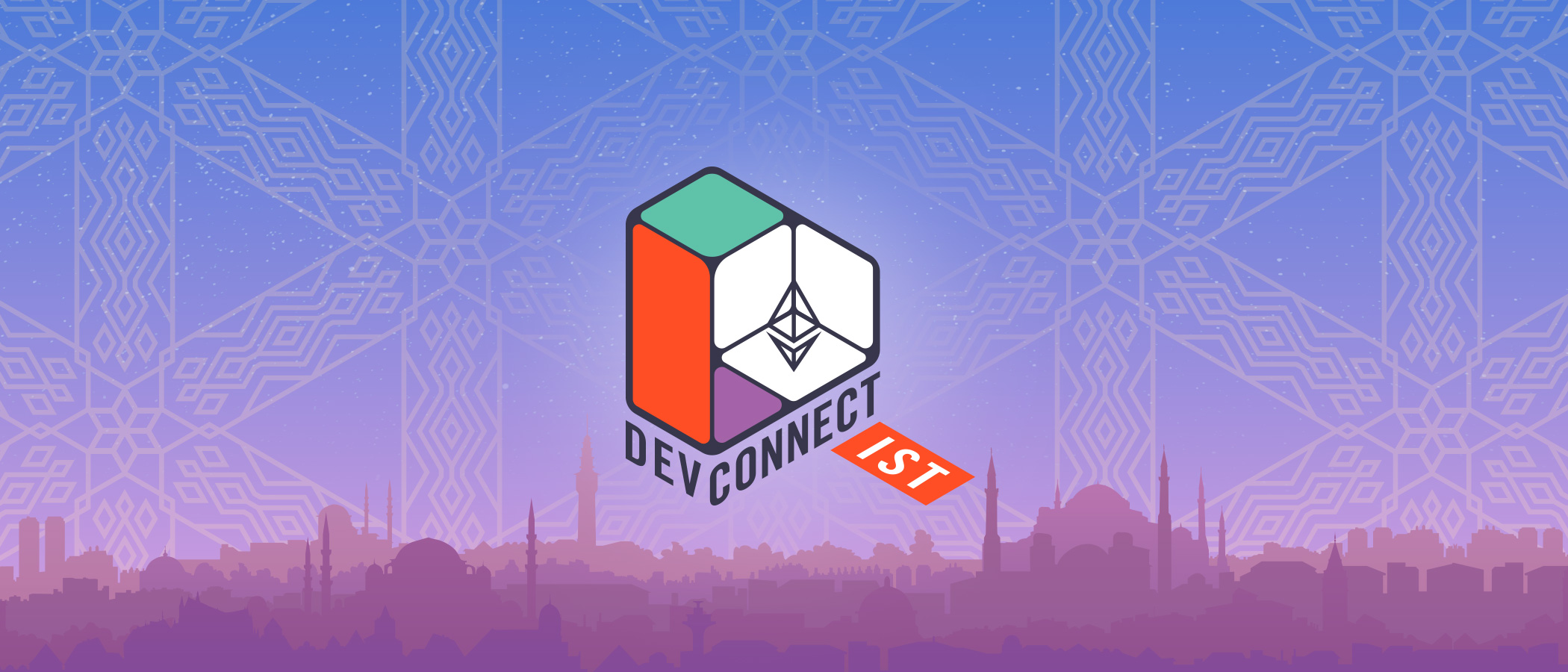 Dear Ethereum community, builders, and researchers,
At the first-ever Devconnect last year in Amsterdam in 2022, we came together for a week of in-depth workshops and discussions. Many that participated in the sessions and conversations told us they felt Devconnect had a significant impact on the ecosystem by driving progress in tangible ways.
Many expressed their wishes for Devconnect to happen again, and after we saw the impact, we strongly agreed. Today, we can finally share that Devconnect is coming back and is planned for November 13-19 this year in Istanbul! 🇹🇷
What is Devconnect?
Devconnect is a week-long gathering that features independent Ethereum events, each with a unique focus. The goal is to focus on in-depth sessions on specific topics and to bring the Ethereum community together in smaller groups to talk, learn about, and make serious progress in specific subjects. Events during Devconnect will be independent and hosted by experts in those domains — which could be you! Our team will help foster coordination so that hosts have logistical help, and assurance that there's minimal overlap of similar domains to avoid pulling participants in different directions. Throughout the week we will also maintain a coworking space for collaboration for all who are interested.
Most events will target an audience of experts or enthusiasts in the specific domain of the event to enable thorough understanding and discussions. Unlike a usual conference, we want this week-long gathering to facilitate the deep discussions and conversations that are needed to continue to improve Ethereum.
Devconnect is a natural candidate to apply subtraction, and we're looking forward to seeing the events, impact, and progress the community can create during this week. If you'd like to host an event, stay tuned for more resources and information.
Additionally, we would also like to emphasize that Devconnect ≠ Devcon, which will remain our principal event, and we're excited to bring Devcon 7 to Southeast Asia in 2024.
Why Istanbul 🇹🇷
Over the past months, we saw one community of developers and students stand out: the Turkish Ethereum community has worked hard to promote Istanbul. Nonetheless, we thoroughly evaluated many options for the location of Devconnect 2023, visited several potential locations, toured venues, and checked for availability. We considered many options and evaluated each location before making our final decision.
We are excited to bring Devconnect to Istanbul, the vibrant metropolis of Türkiye, where two continents meet, and we look forward to hosting an incredible event for the global Ethereum developer community.
But while we want this to be a joyful message, we also recognize and have had on our minds the devastating earthquakes that so heavily impacted southeast Turkey and northwest Syria, and affected the lives of millions. Our hearts go out to all who lost loved ones or their homes.
The region will need support for a long time, and if you like to contribute to the donations, here is a list that some members of the community have put together. We hope the decision to bring Devconnect to Istanbul can show our support, and encourage others to support this region in different ways.
We understand that concerns about earthquake safety might be on your mind. While Istanbul was not physically impacted by the recent earthquake, we will keep monitoring the situation closely. We hope to meet you soon and together, let us create something meaningful and special in Istanbul during Devconnect this November.
In choosing Istanbul as the host city for Devconnect 2023, we aim to capitalize on its unique position as a bridge between East and West. Accessibility is a key priority, and obtaining visas for attendees from most countries will be relatively easy. Istanbul, being one of the world's leading tourist hubs, is well-equipped with a major international airport to welcome visitors from around the globe. Istanbul's efficient local metro, and abundance of suitable venues for community events make it the perfect location for Devconnect 2023.
The engaged local community and numerous student blockchain clubs in the region further strengthen our belief in the potential of this vibrant city. We are confident that Istanbul's unique blend of history, culture, and modernity will provide an inspiring backdrop for the global Ethereum developer community to come together, collaborate with these passionate groups, and drive innovation for Ethereum.
TL;DR
Mark your calendars: Devconnect IST, November 13-19, 2023.
More updates, details, and a schedule of events coming soon on our website and on Twitter! In the meantime, see you at one of the many other community events happening this year.
—
EF Devconnect team