Decimal and Bentaus Partner to Develop World's First Carbon Negative Bitcoin Mining Facility
New York City, NY, April 27, 2023 (GLOBE NEWSWIRE) — Decimal, a leading provider of cryptocurrency mining and blockchain technology solutions, has partnered with Bentaus to develop a state-of-the-art 45-megawatt Bitcoin mining facility in Pennsylvania. The joint venture marks a significant milestone for both companies.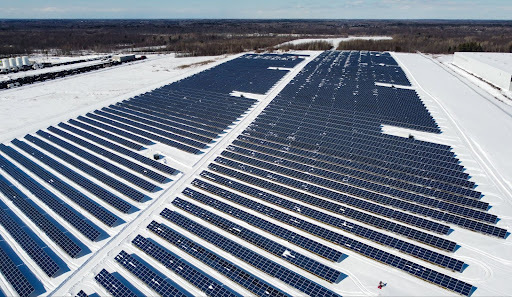 Site construction has commenced with 5 megawatts of operating capacity already online. The site is being created with a focus on energy efficiency and decarbonization technology and is producing Bitcoin with an ultra-low cost of power.
Once the project is fully completed in Q4 2023, Decimal and Bentaus will have created the world's first carbon negative mining operation utilizing proprietary, patent-pending direct air carbon capture technology.
The new partnership will bring together Decimal's expertise in cryptocurrency mining and Bentaus' track record of developing cutting-edge energy and infrastructure solutions. Bentaus is responsible for constructing the new mining facility and is advising Decimal on additional eco-friendly sites for Bitcoin mining.
When finished, the data center will use the most advanced Bitcoin mining equipment and exclusive carbon capture technologies. More than 12,000 S19XP machines, the most powerful and energy-efficient Bitcoin mining machines ever produced, and S19J Pro+ machines will be housed at the site when fully operational, adding more than 1.5 exahashes of total computing power to the Bitcoin network.
Decimal and Bentaus have a shared vision of developing cutting-edge technology to address environmental issues. Decimal is led by Roshan Shah, CEO and co-founder, and Henry Robinson, its President and co-founder. While Bob Davidoff, the company's current CEO, founded Bentaus.
Decimal has continued to strive for advanced renewable energy and sustainability solutions, which has enabled the company to grow tremendously. Bentaus is also expanding, significantly investing in constructing new mining operations from Texas to Indonesia.
The creation of the world's first carbon-negative Bitcoin mining facility is a significant milestone for the sector, and Decimal and Bentaus are eager to pave the way for cryptocurrency mining to become more environmentally friendly.
For further details:
Decimal Digital Currency: Decimal Digital Currency – henry@decimalgroup.io
Bentaus: Bentaus – robertd@bentaus.com
henry@decimalgroup.io

Disclaimer: This press release may contain forward-looking statements. Forward-looking statements describe future expectations, plans, results, or strategies (including product offerings, regulatory plans and business plans) and may change without notice. You are cautioned that such statements are subject to a multitude of risks and uncertainties that could cause future circumstances, events, or results to differ materially from those projected in the forward-looking statements, including the risks that actual results may differ materially from those projected in the forward-looking statements.